3 Ways to Use your Document Camera Outside of a Classroom
January 4, 2022
When seeing the word document camera, it is normal to immediately wonder "what is a document camera?" It is not something that we hear of much, but its abilities and functions are incredible. While thinking of this device, imagine a much smaller version of an old overhead projector that was used in school. The document camera is of course more modern than the overhead projector system, and it allows for so many creative uses and can even be wireless.
Document cameras are typically used by teachers in classrooms or in university lecture halls to display an item or notes onto a larger screen or display. There are three different types of document cameras which include small lightweight models that are portable, larger models that are sturdy and referred to as desktop document cameras, and visualizers that are mounted to the ceiling.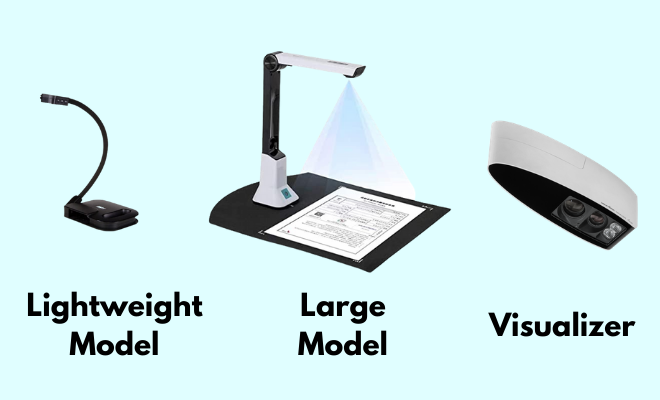 Here are three ways you can use your document camera outside of the typical classroom setting:
1. Business Meetings
Whether you're collaborating with colleagues in person or from the comfort of your own home, document cameras are the perfect addition to your presentation. Document cameras allow you to seamlessly share information to displays (commercial grade TVs), monitors, and even online collaboration software. A document camera can even double as a webcam!
2. Medical Demonstrations
Whether you're an undergrad, just starting your residency, or a seasoned medical professional, document cameras are perfect for seeing every detail of complex medical demonstrations from a safe distance. You can even connect some models to a microscope!
3. Court Cases
Document cameras have been used in some of the most high-profile cases to present evidence to the court. Court systems across the world use doc cams to share documents, images, and objects, an ELMO document camera was even used in the infamous OJ Simpson trial.
Document cameras are very useful in so many applications. For more information on any of our doc cams including uses and models please get in touch at [email protected] 250.861.5424 / 800.761.7928