Back To School Countdown
August 14, 2019
The new school year is just around the corner so take a look at our list to make sure your classroom is ready to go:
1. Lamp hours: now is a great time to check your projector and see how many hours are left on your lamp. If the hours are quite high, it may be a good time to be proactive and order a new lamp. No one wants to start the new school year without a projector.
scroll for more.......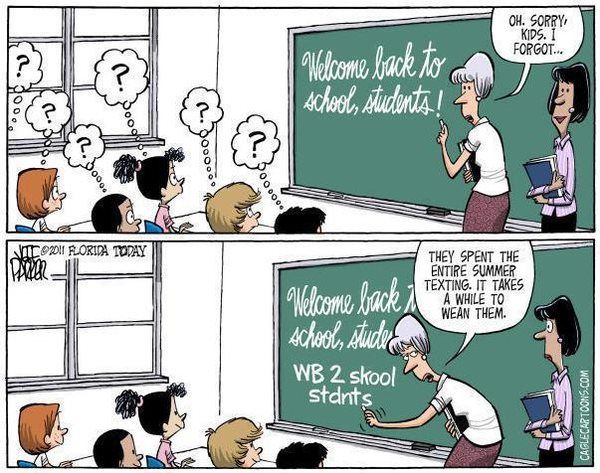 2. Clean your filter: some older projectors have filters which must be cleaned regularly in order for your projector toits highest efficiency and give you the best picture quality. Once your filter has been cleaned, you must reset the filter hours using the projector's menu options. The best way to clean your filter is to use a vacuum or dust buster to remove the dust. Hold onto the filter firmly when using a vacuum however. You can also rinse the filter under tap water but it must be completely dry before you place the filter back into the projector.
3. Replace your projector: Many projectors have been in place for years. Replacement lamps are costly and the warranty is likely expired. Upgrade to a new (celing or short throw) projector and get a brighter, clearer image, reduced shadow, reduced glare and a new warranty too. Call us with your model of SMART Board for a quote on a new Epson Brightlink.
4. SMART Board Training: arrange to have a training session/s in your school. The last week of August is booking up quickly but we will certainly try to accommodate everyone. We will have two more people trained at SMART's head office over the summer so we will be ready to work with your teachers in the new school year. Training is also available in the Points West boardroom for small groups up to 4 or for anyone who wants 1 on 1 training or a brainstorming question/answer session. Pricing available upon request.
5. FrontRow/Lightspeed/Simeon: classroom amplification is very important to teachers and students. It greatly reduces vocal fatigue and assists students with learning as they are able to hear the information clearly. FrontRow, Lightspeed and Simeon have specialized batteries that are needed in order for their systems to operate properly. Please contact us to ensure your microphones have fresh batteries and you have spares on hand. If your systems are more than 5 years old you can hire Points West to evaluate your systems and determine what parts are missing, tune the systems or discuss what options are available to upgrade to new technology.

6. SMART: interactive displays are quickly taking the traditional SMART Board to a whole new level. Projectors are eliminated, replacement lamps are a thing of the past and the image quality is unsurpassed with 4K ultra high def and IQ technology. Learn more at www.smarttech.com or call us to see our SMART display in our boardroom.
7. Test your equipment: Make sure you have the power cord for your document camera, your microphone for the sound system, your projector turns on and your computer works with your SMART board/display.
Need a service call? Equipment upgrades? Training? Give us a call at Points West your local technology provider.
250.861.5424 / 800.761.7928 [email protected] www.pointswestav.com