Trade Up To Crestron
August 7, 2019
Polycom Trio®, meet the Crestron Flex Trade-up....
Trade in a Polycom Trio® conference phone and get what the Trio® can't deliver — Microsoft Teams® certified video.

DELIVER MICROSOFT TEAMS® CERTIFIED VIDEO DEVICES FOR ANY ROOM, ANY BUDGET, ANYWHERE WITH
One-Touch Simplicity
Decades of Engineering Expertise
One Cloud-Management Platform
Enterprise-Level Security
24/7 Support
This promotion has been extended until December 31, 2019.
Another promotion from Crestron....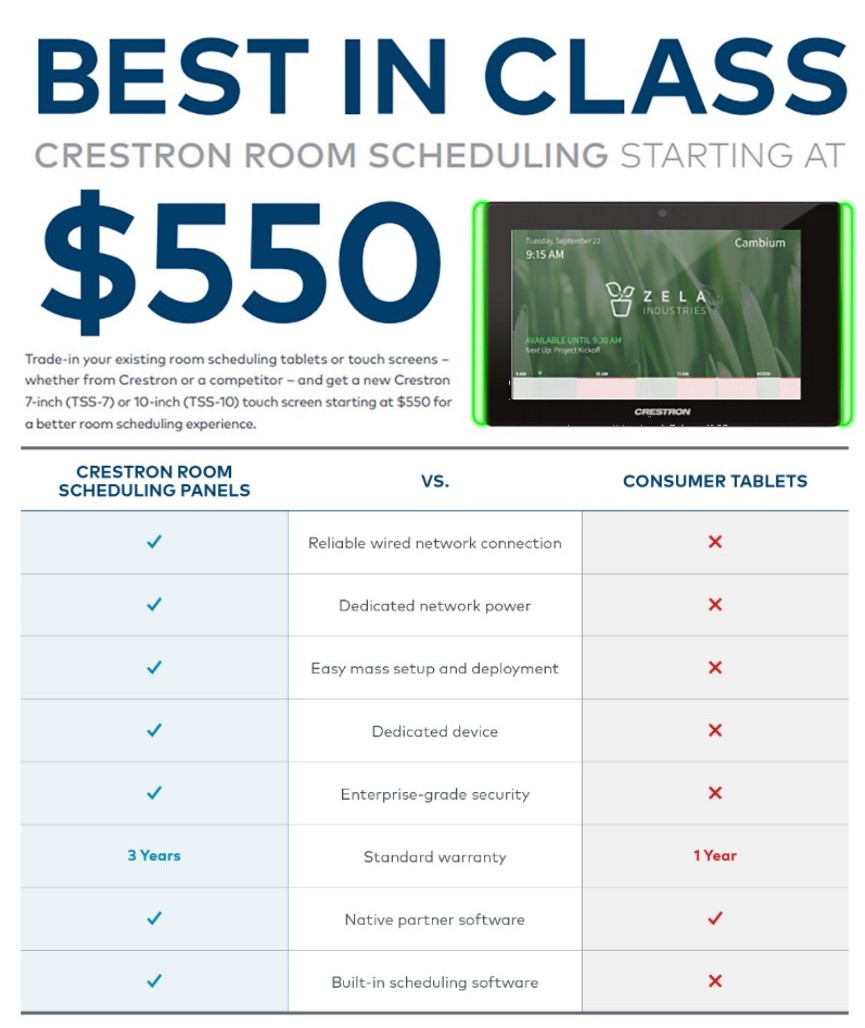 Call Points West AV at 250.861.5424 / 800.761.7928 or email us at [email protected] for more details.