High-Tech Projector Ups the Entertainment Factor at Sandler Training
July 29, 2016
Sandler Training in the B.C. Interior teaches an intricate and highly successful sales strategy to local businesses. The strategy teaches businesses to capitalize on opportunities, shorten sales cycles, increase close rates and open the doors to decision making. To communicate in a more entertaining and engaging manner, Sandler Training needed technology as comprehensive as their sales strategy.
When Points West visited the Sandler Training space for a comprehensive site evaluation, we discovered that their workshops and boot camps utilized dated training tools such as flipboards. These tools meant that classes couldn't archive notes, wasted paper, and presented information in an unnecessarily dull manner. High-tech, multi-dimensional teaching tools were required to help make the classes more engaging and valuable for clients.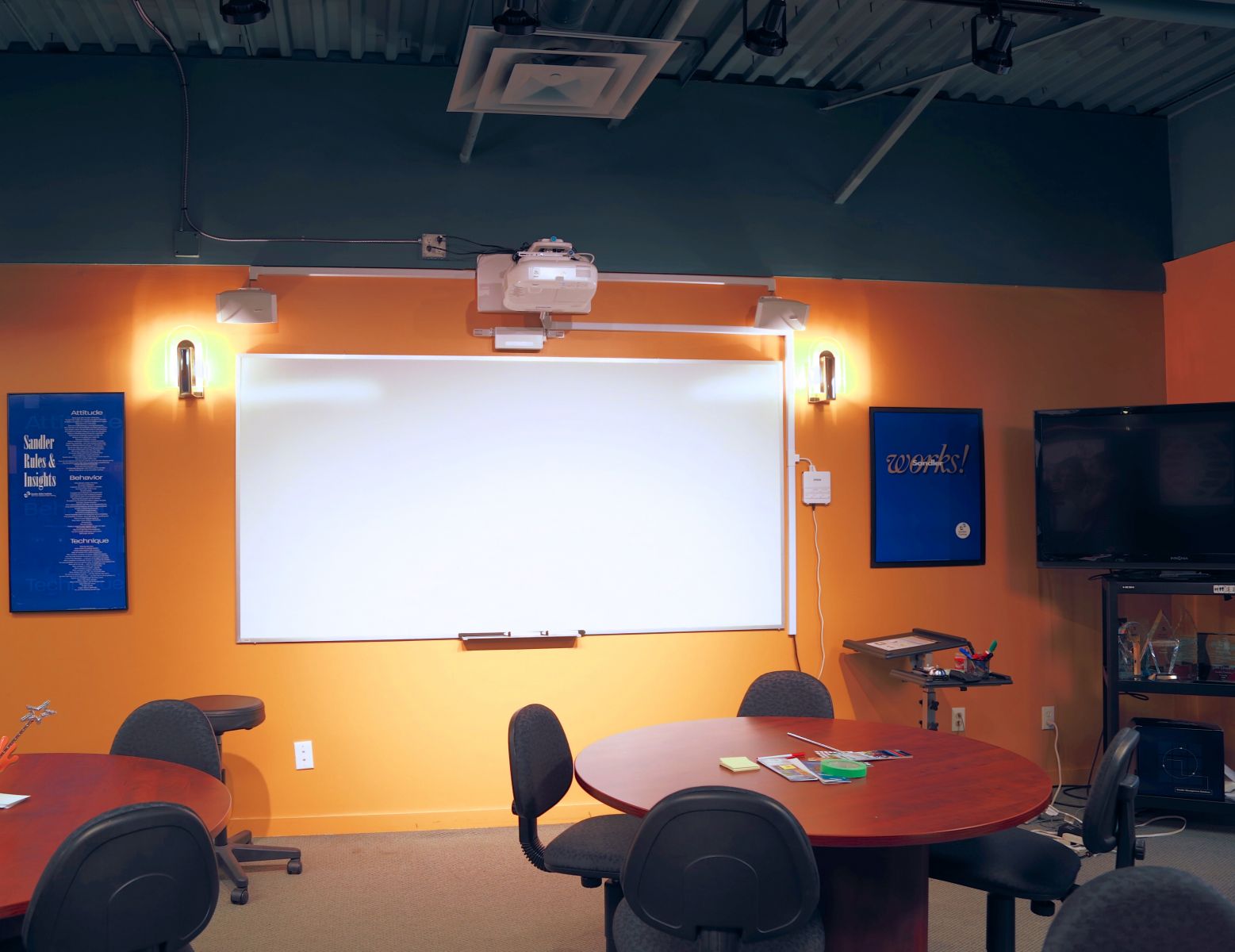 Points West determined that an Epson Brightlink Pro interactive projector was the perfect fit for Sandler Training. This technology offers affordability while dramatically increasing learning potential. The new projector allows presenters to deliver large-format presentations to classes, with a markup tool that can be used to include comments and diagrams. Plus, the whiteboard functionalities mean that notes and presentations were easy to save and share, removing the need for distractive note-taking.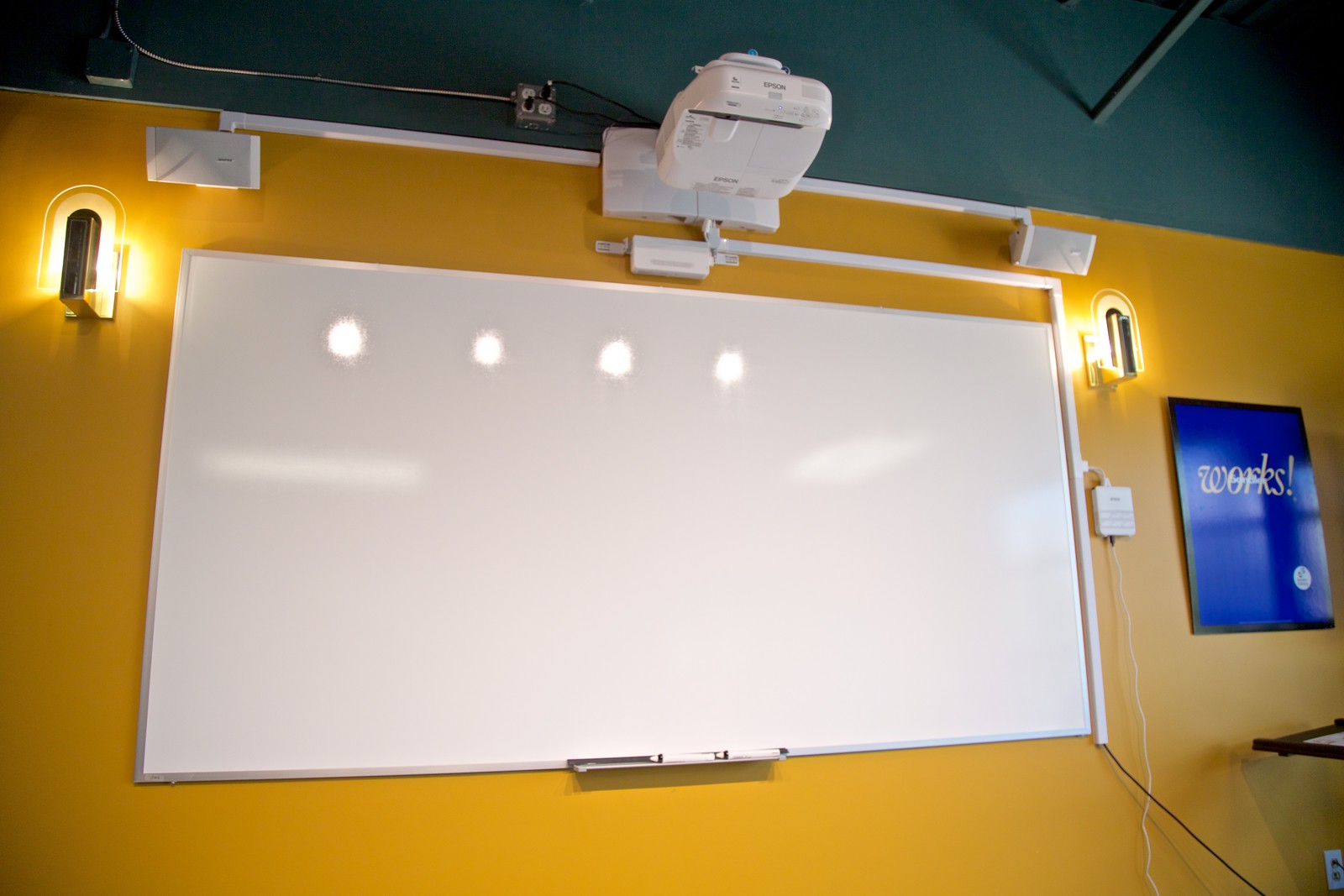 "The Sandler Training team is now able to take their business to another level," said Tracey, owner of Points West. "John and his colleagues now have a powerful visual presentation tool, which means his customers are further impacted by the Sandler message."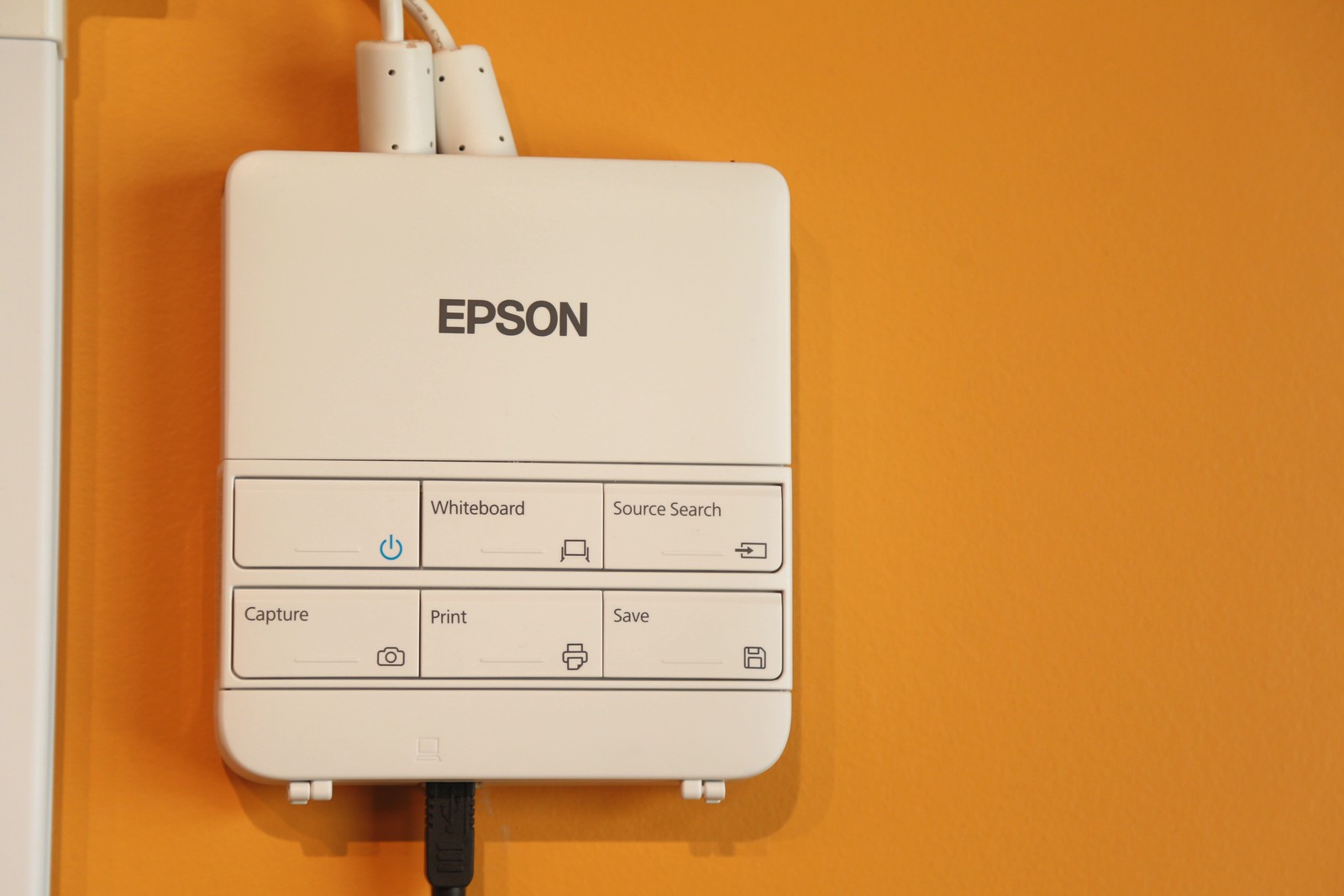 Our team also added two Bose speakers to the space, allowing presenters to share videos and all audio with the entire class. As Sandler is a worldwide sales training organization, these speakers also make it simpler for presenters and classes to communicate with other locations across Canada and around the globe.
"In addition to enhancing the learning experience, Points West offered excellent customer service and installation," said John Glennon. "Everything was finished on time, to a high standard - that was the best experience."
Armed with an Epson Brightlink Pro interactive projector and a Bose speaker system, Kelowna's Sandler Training can now offer clients more information in an entertaining way. The fusion of Points West technology and the Sandler strategy offers local businesses the opportunity to grow every quarter, every month and every
day.