Interactive Projector Takes Kelowna Agency's Boardroom to the Next Level
March 22, 2016
Csek Creative is a full-service marketing agency with offices in Kelowna and Kamloops; They also happen to be the agency that we work with on our website and marketing initiatives. When they relocated to a new office and tripled their square footage, they reached out to us to help them adopt technology that's as forward-thinking as they are.
This tech-savvy marketing agency works with small to medium-sized businesses throughout BC, and some clients are even located overseas. With so many moving parts, collaboration is becoming more and more important for them and they frequently used clear, plastic sheets as dry-erase boards in their previous boardroom.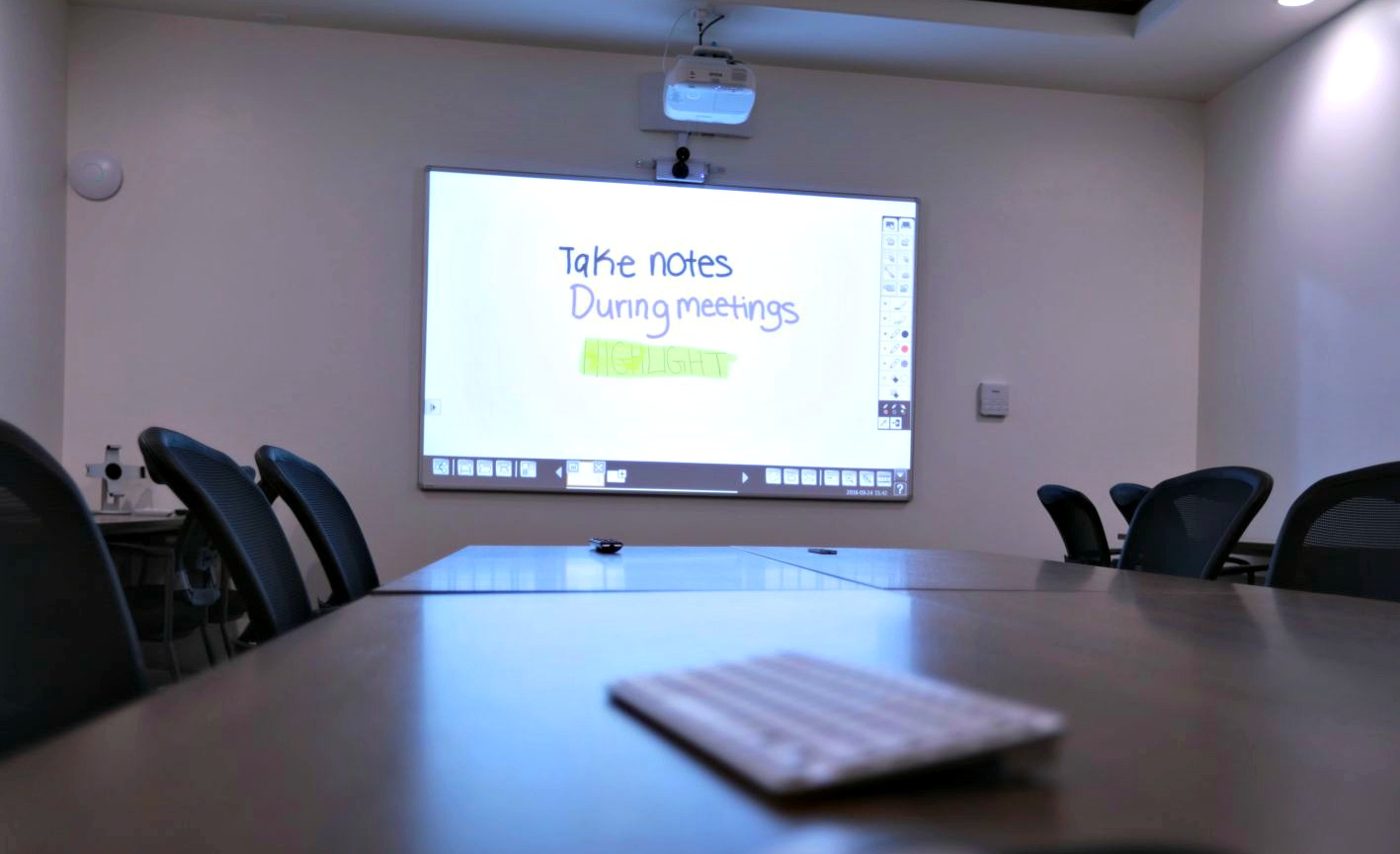 When we first walked around their new space, it was a convention centre with some masking tape on the floor, marking out the proposed layout for the space. Looking at the boardroom and assessing their needs, we decided that an Epson Brightlink Pro interactive projector was the perfect fit. It would allow them to showcase their work and deliver large-format presentations for clients, with a markup tool that can be used to make edits for clients. Plus, they have whiteboard functionality that is easy to save and share, with no messy markers or need to copy notes before erasing.
"In the old space, we would often use boards to collaborate and brainstorm on a project. After we were done, you had to either copy all of the notes down or use your phone to take a photo so that you didn't lose your work," explained Ryan Lahay, Partner and Project Manager at Csek Creative.
"Unfortunately, there were a few times when staff didn't 'save their work' and someone else would walk in and erase it all. Needless to say, the ability to save our work on the interactive projector and email it to ourselves has been great."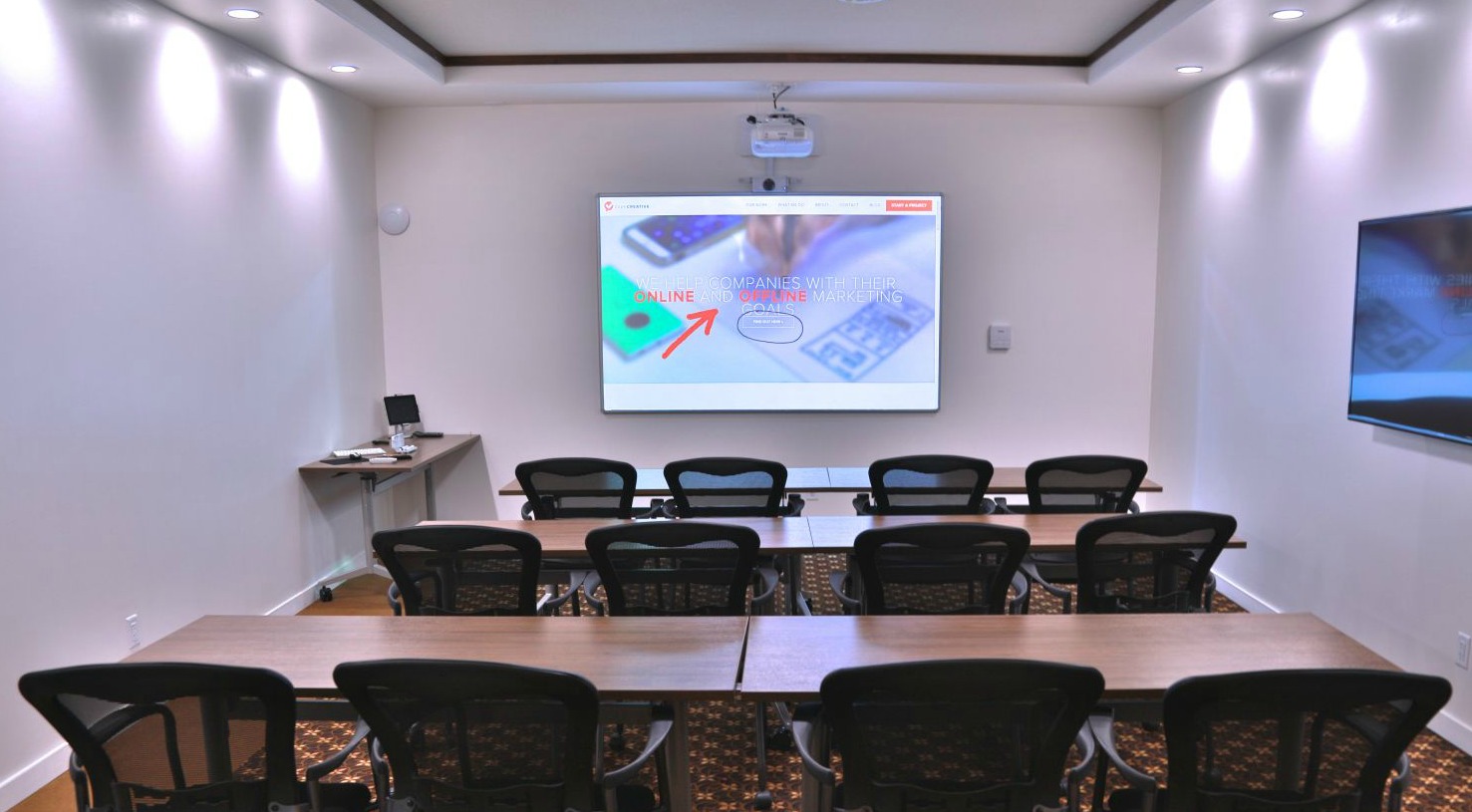 The Csek Creative team offers training services and also offers their boardroom for client use as well. With the addition of the interactive projector, they are able to showcase their presentations and websites on a screen that can be easily seen and read by everyone in the room. The Epson Brightlink Pro gives them the ability to utilize as many 'pages' as needed for meetings.
"I hosted a marketing meeting for a local theatre group and the President was going to bring in a flipchart. When I showed him the board, he was blown away and I think it left a great impression," said Content Strategist Valaura Vedan. "We basically had the equivalent of 12 white boards, and we were both able to write on the board at the same time. Once we were done, I saved our work to a USB drive and emailed out a PDF file to everyone in attendance."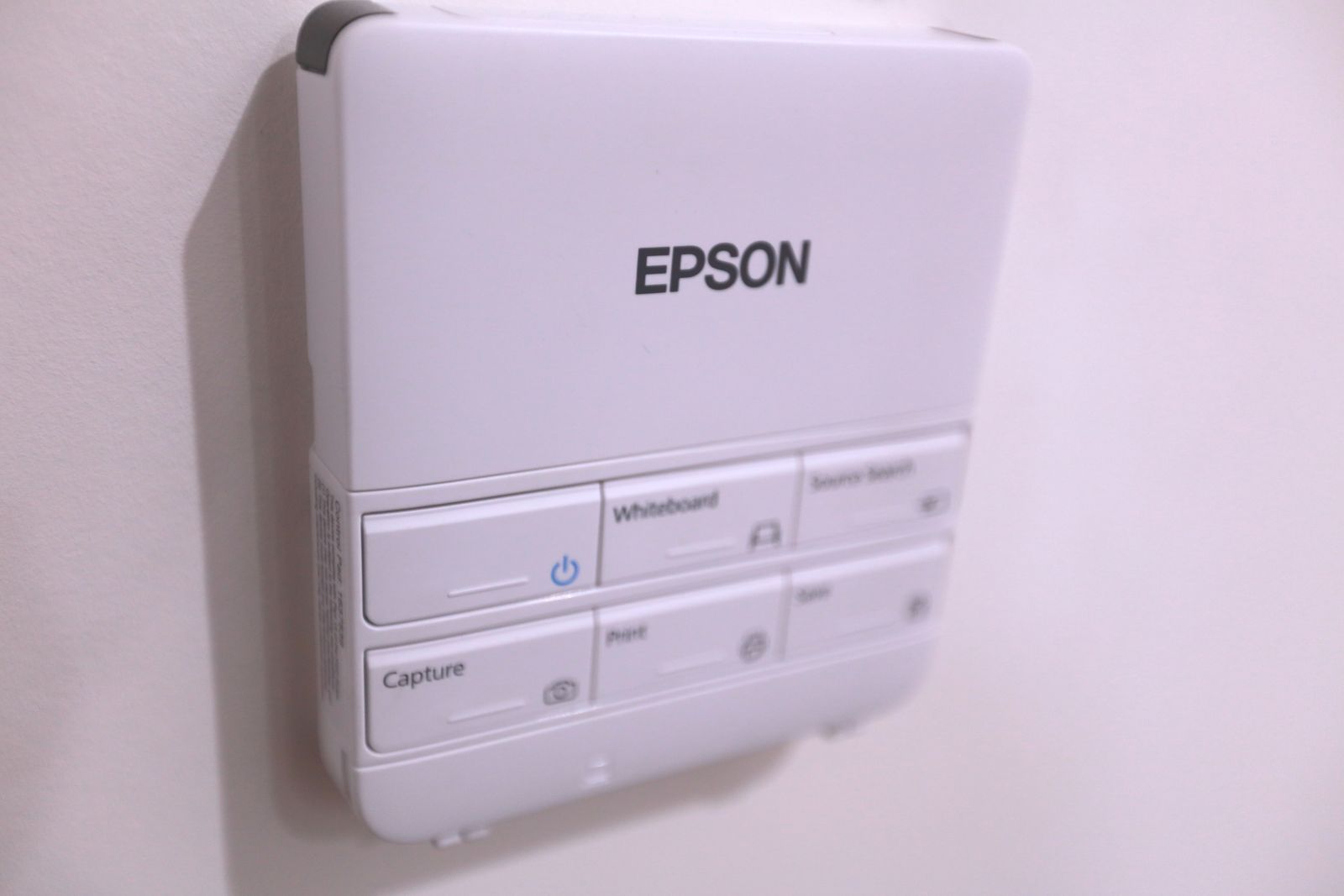 With a bigger boardroom and new tools at their disposal, Csek Creative is planning to host regular workshops and classes for the general public. Through these learning events, they will have new opportunities to connect with business owners and provide added value to existing clients.
"Our entire experience with Points West has been great. They accommodated our busy daytime schedule and did an awesome job on the installation of the unit," said Lahay. "The interactive projector is also impressive for our clients and we've had many ask for Tracey's contact information so that they can install a projector of their own."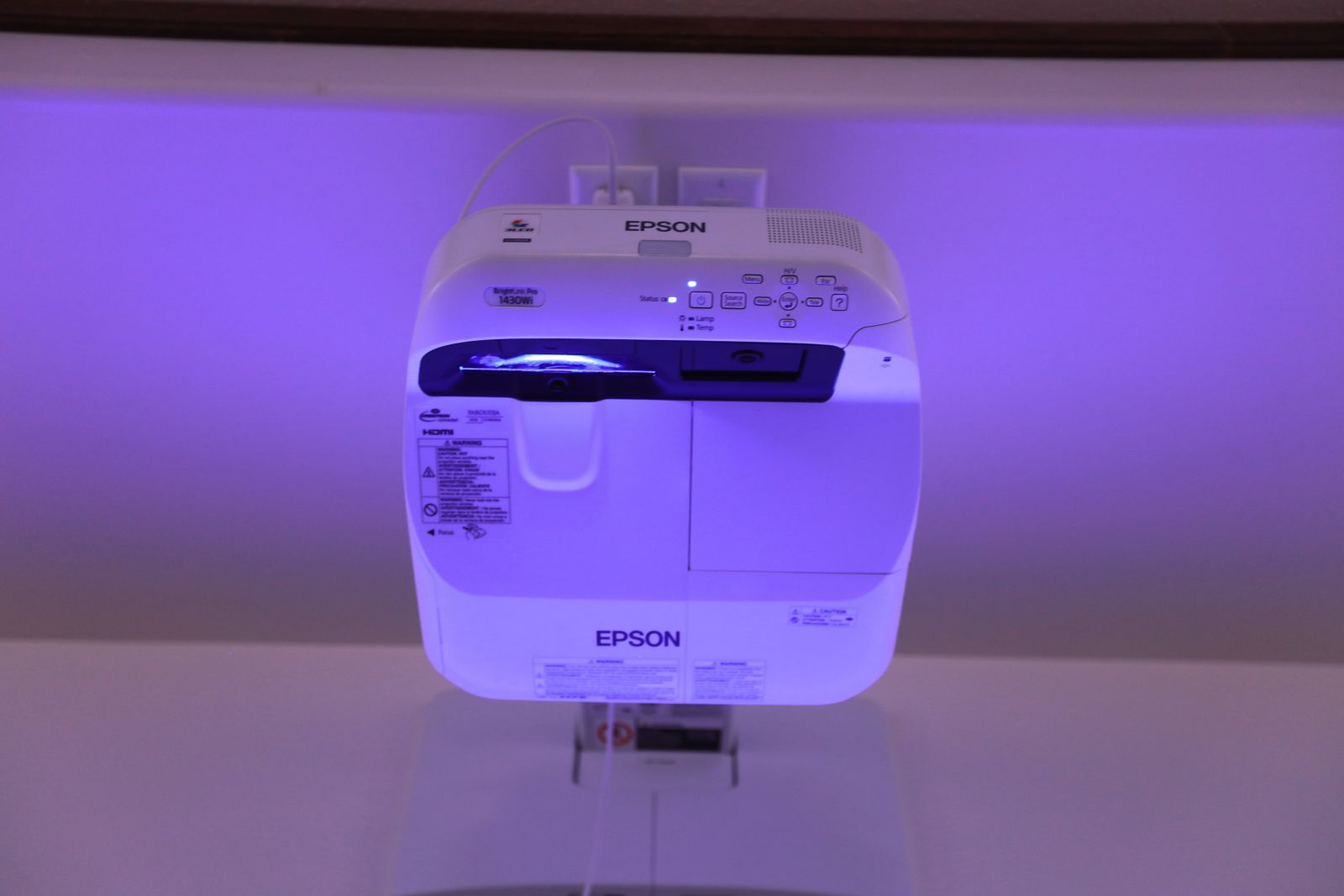 Products Used
Epson 100" Whiteboard for Projection and Dry-erase