Kelowna Gym's Acoustical Nightmare Gets the Points West Treatment
February 29, 2016
Located near the Landmark buildings on Kirschner Road, TWP Fitness is Kelowna's only women-only gym. TWP Fitness offers everything from group fitness classes to luxurious spa service, and they host 70 group classes each week. This gym always has the jams pumping to keep energy and heart rates up, so creating a great environment for their fitness buffs is of the utmost importance.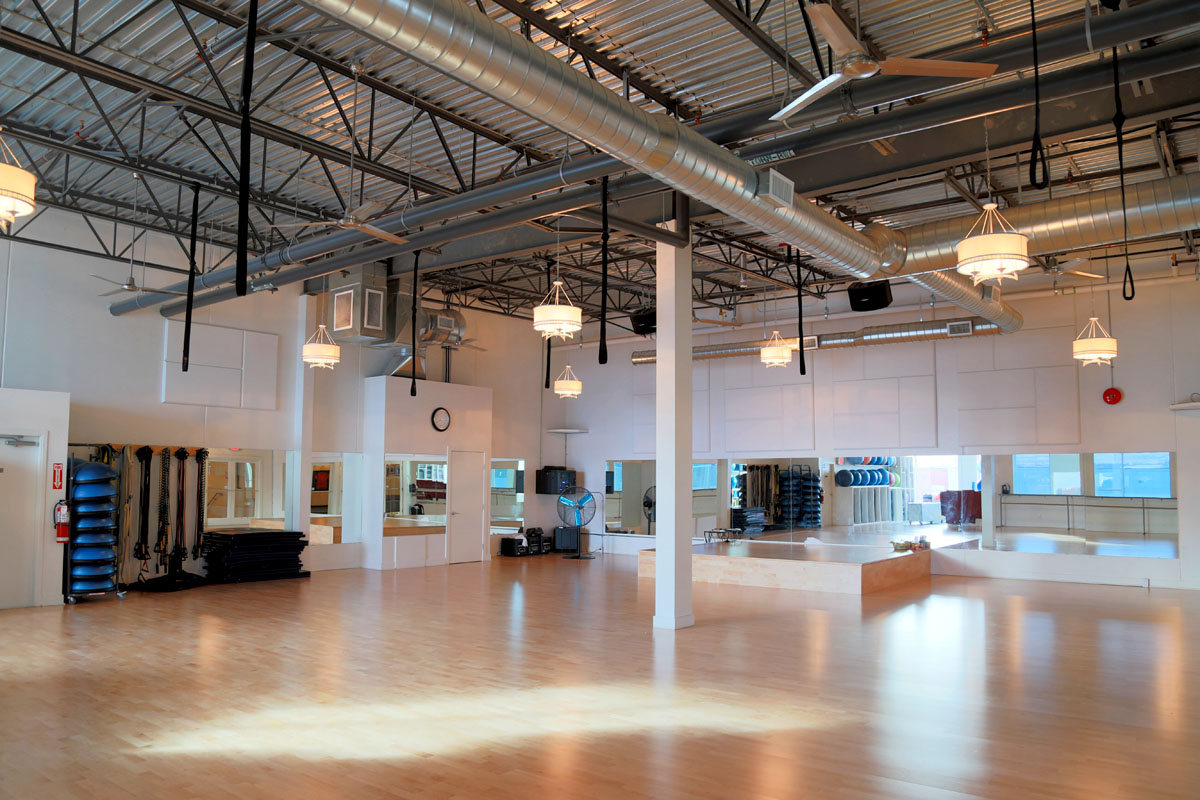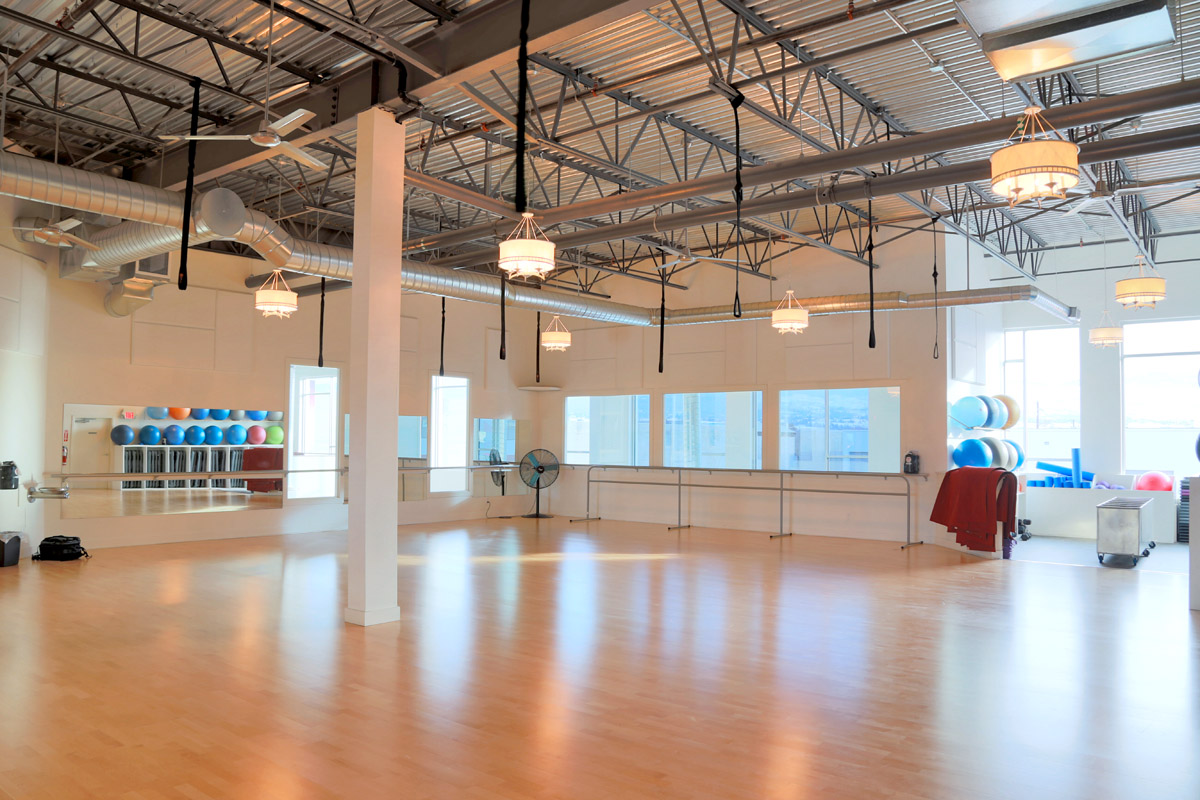 When TWP Fitness moved into their Kirschner Road space two years ago, they had some big acoustic issues due to the large, concrete space. Sounds were reverberating off of the walls, making it hard for class participants to understand the instructor. There was also some trouble with sound bleeding into the other sections of the gym, which made it difficult for a yoga class to achieve zen when the spin class downstairs was blasting the beats.
"Points West was recommended to us by our contractor when we built the place two years ago, and at that time we didn't really do anything once we moved in," explained Cassandra Tompkins, co-owner of TWP Fitness. "We have 70 classes in here a week and the music and the mic sounds were just reverberating, making it difficult for people to understand. I called Tracey at this time and they had the idea of putting up all these acoustic panels and completely redid our speakers."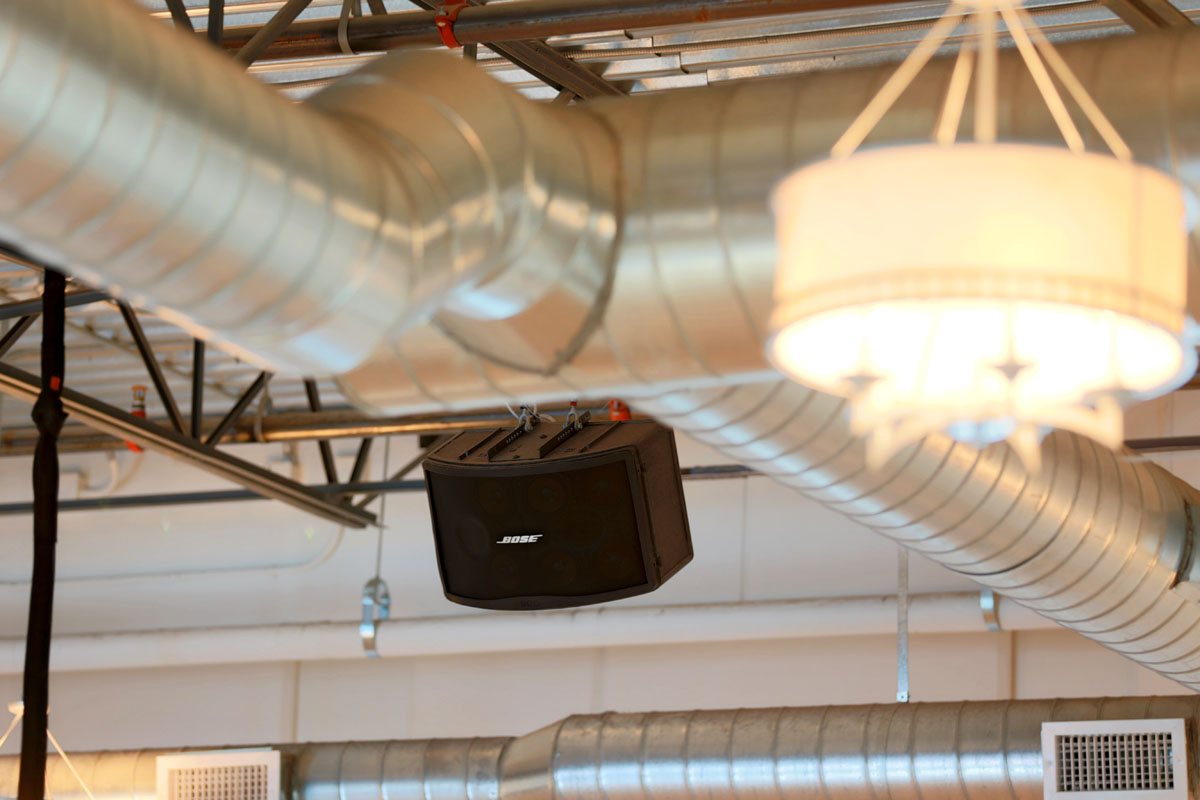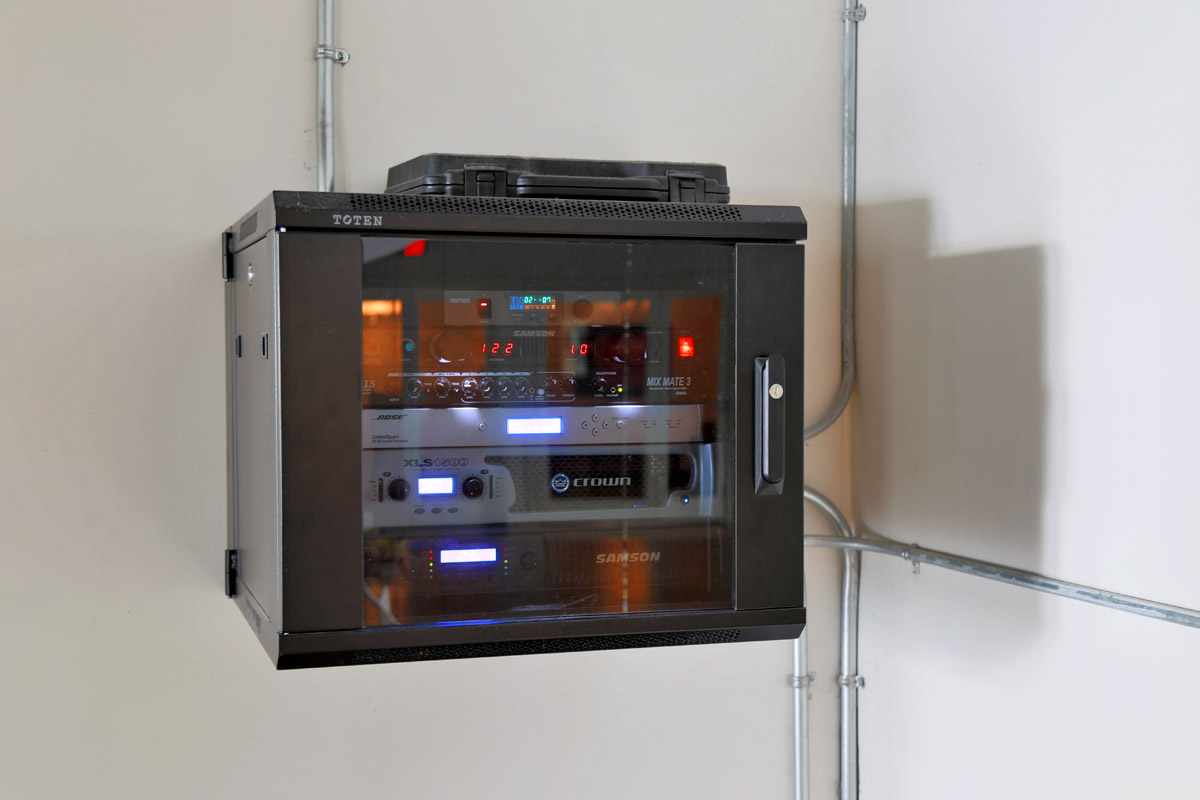 The Points West team worked quickly and diligently to create a design that the ladies would love. Our acoustics team installed 60 white, paintable acoustic panels to absorb the sound waves and reduce the amount of reverberation in the room. Points West also updated the TWP Fitness sound system by adding sound products by Samson and Bose.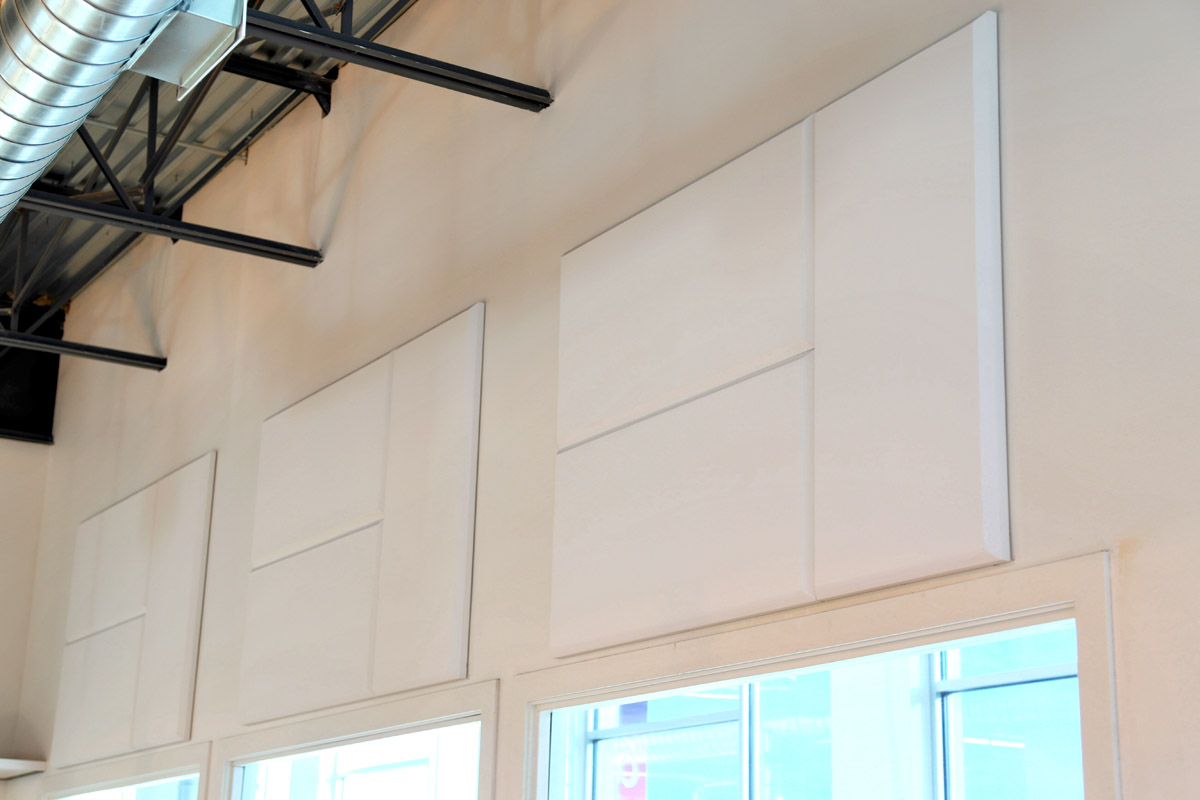 "We haven't had to touch anything since," gushed Tompkins. "That was a year and a half ago now and we haven't had any issues with our system yet, and it's been great!"
Products Used
Samson PB15RO Power Conditioner
Bose 802lll (40092) Loudspeaker
Bose SB-8 Fly Bracket (27061)
Community VLF212BP Dual 12" Bass Bin