New Projectors Up The Cool Factor for Cosmic Bowling
January 25, 2016
Located near the Grand 10 Cinemas, McCurdy Bowling Centre is Kelowna's state-of-the-art bowling centre, featuring 24 10-pin bowling lanes and six 5-pin lanes. Each year, McCurdy Bowling Centre welcomes more than 125,000 guests through its doors, through school and group events, league bowling, parties, and other events. One of the bowling alley's most popular draws is 'cosmic bowling', which sees the entire centre transform into a dance party, complete with black lights, music videos, and laser lights.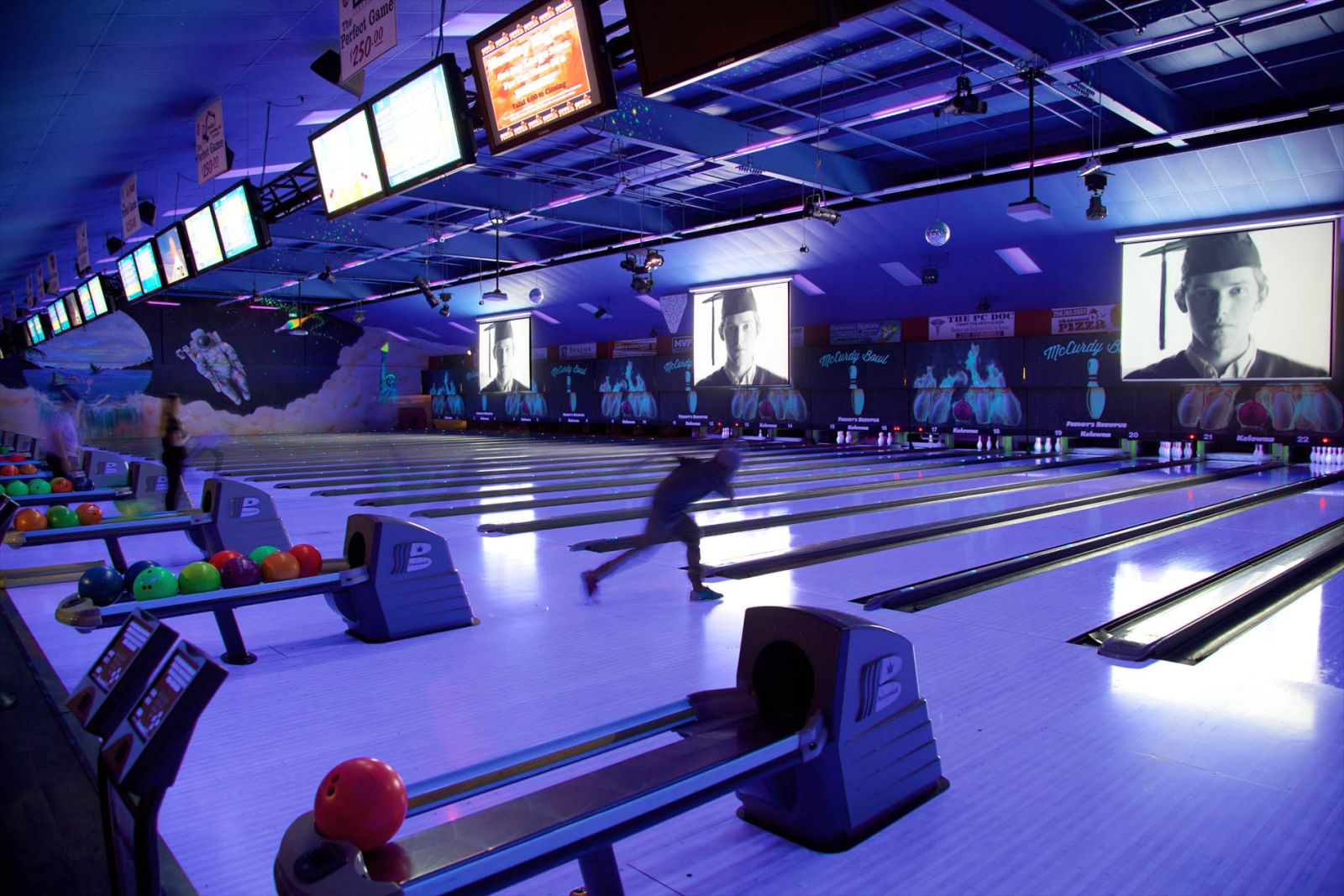 As part of its cosmic bowling offering, McCurdy Lanes pumps up the volume and projects music videos onto screens above the bowling lanes. Unfortunately, their projectors had seen better days and after eight years, the managers found that the machines were requiring repairs every 2-3 weeks. Having worked with Points West on the installation of a sound system several years ago, the managers of McCurdy Bowling Centre reached out for some help.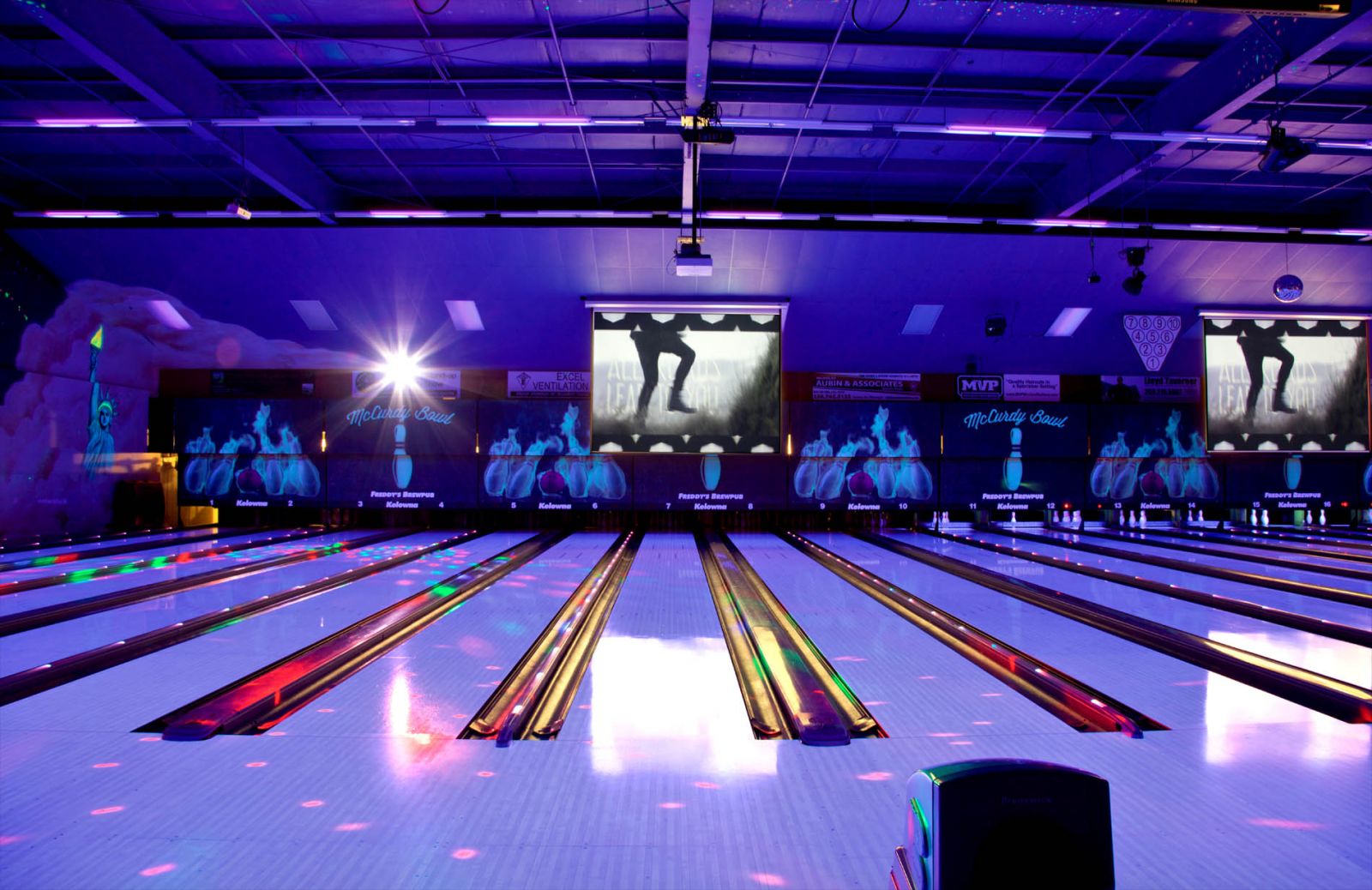 "Beau came in and he was a wealth of knowledge right off the bat. He brought in a demo, which was nice because we were able to see the projector in action," said Chris Bunnage, Operations Manager at McCurdy Bowling Centre.
The large space and regular, extended use of the projector lead us to recommend the Sony VPL-FX37 projector. This high-quality, mid-brightness projector is designed for use in education, government, corporate, house of worship, and hospitality installations. With an output of up to 6,000 lumens and expected lamp life of 3,500 hours, the Sony projector was a natural fit for this demanding space.
The previous projectors had begun to lose their luminance and the images had become very faint, even when the lights were off. When used in full light, the image was completely non-existent. The new projectors not only display a bright, crisp image during cosmic bowling, they also project an image that is visible when the house lights are on.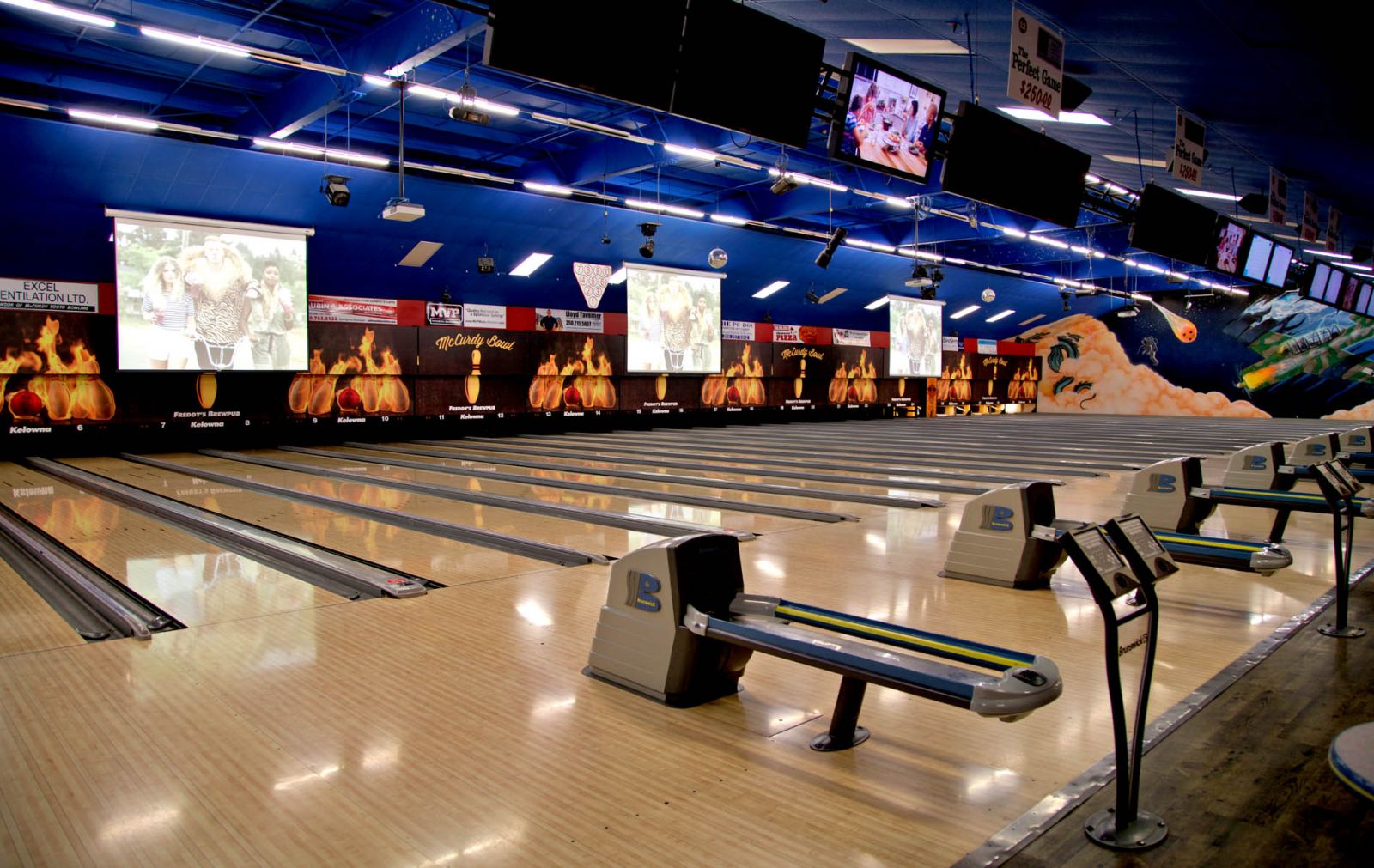 The Points West team worked to get the new projectors installed within the quickest timeframe possible and we were able to work with the existing mounting systems to reduce costs and ensure a smooth installation. From start to finish, we were able to set up the new projectors within four weeks.
"Beau kept in touch with us and guided us through everything; we got regular updates to tell us when our items had been shipped out and when they came in," said Bunnage. "It was really good customer service, for sure. Beau is a really good guy!"

Products Used
Sony VPL-FX37 Projector
Existing projector screens
Existing mount systems