'Experience room' makes life easier for people with hearing loss
August 5, 2016
A local hearing treatment center has implemented an 'experience room' which intends to make life easier for those with hearing loss by increasing the comfort and efficiency of fitting a hearing aid.
Points West., a supplier of commercial audio and visual products, designed an 'experience room' for local hearing treatment center Ossicle Hearing and Tinnitus Treatment Center. This experience room is intended to make testing a hearing aid efficient and comfortable.

"When obtaining a hearing aid, a person's experience is often rushed and incomplete," said Dr. Markus Hilbert, Doctor of Audiology at Ossicle Hearing and Tinnitus Treatment Centre. "Frequently clinics will fit a hearing aid in a quiet room and then show clients to the parking lot where they're exposed to all kinds of sounds. The brain is often over-stimulated and the client has to return to the clinic a number of times. The Sound Studio is an experience room that is one part of how Ossicle is a game changer from testing, treatment, and technology. In the Sound Studio, they can replicate any sound environment in an immersive, interactive audio-visual experience. This way, the hearing aid is tweaked until perfect so our patients get maximum benefit from their devices."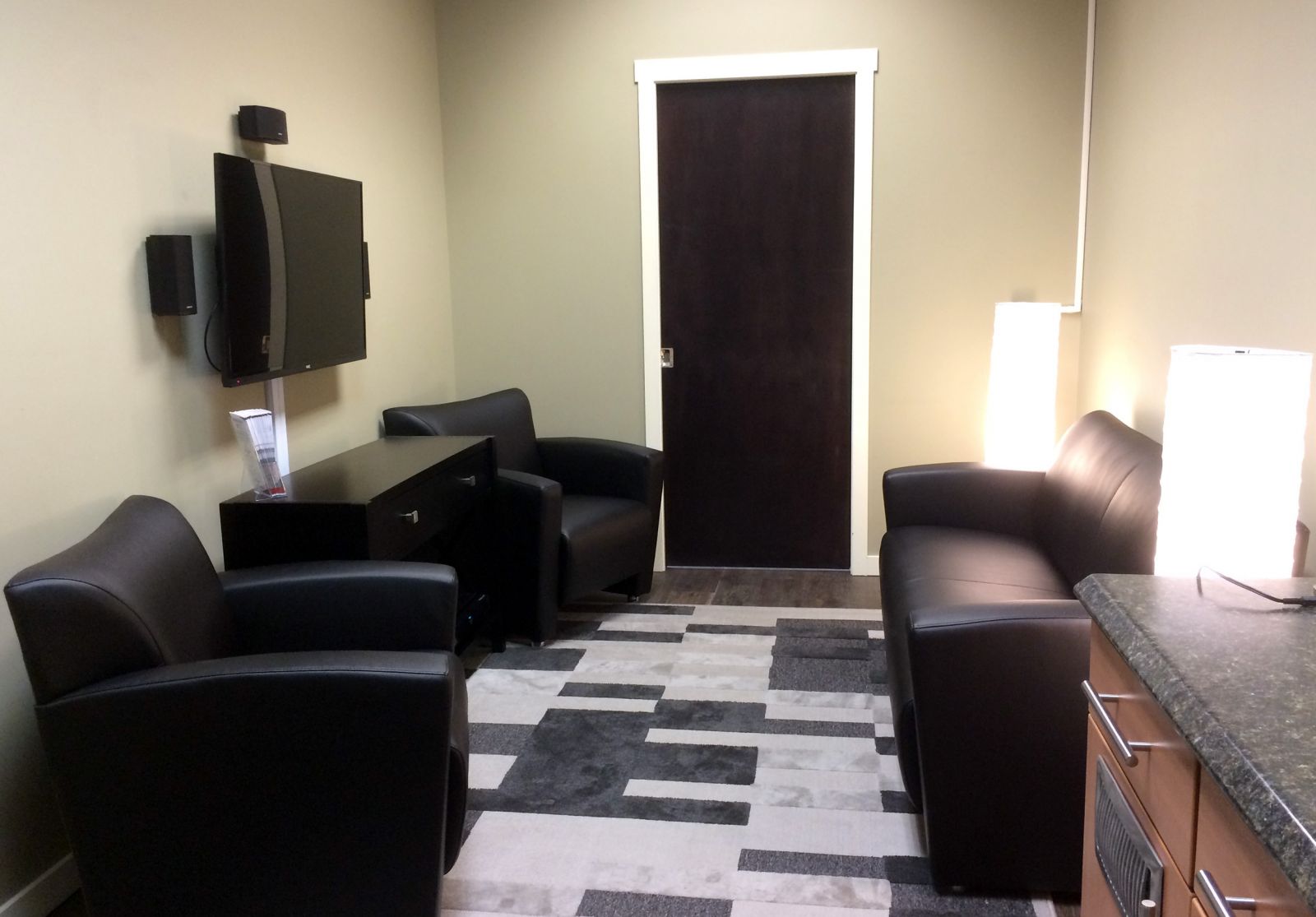 In the experience room, the customer will listen to a movie or a series of sound bites which are designed to mimic any environment that the client experiences outside the clinic.
"This experience room utilizes high-tech audio products to replicate any sound environment. This speeds up the process of selection for the client which allows them to find the right hearing aid setting for their situation," said Tracy Cochrane, owner of Points West.
The experience room uses a high-tech surround sound theatre system and a commercial-grade wide screen television. Points West also installed special acoustic ceiling tiles to reduce sound transfer into the other areas of the clinic. Printable acoustic wall panels were also provided to reduce reverberation in the space.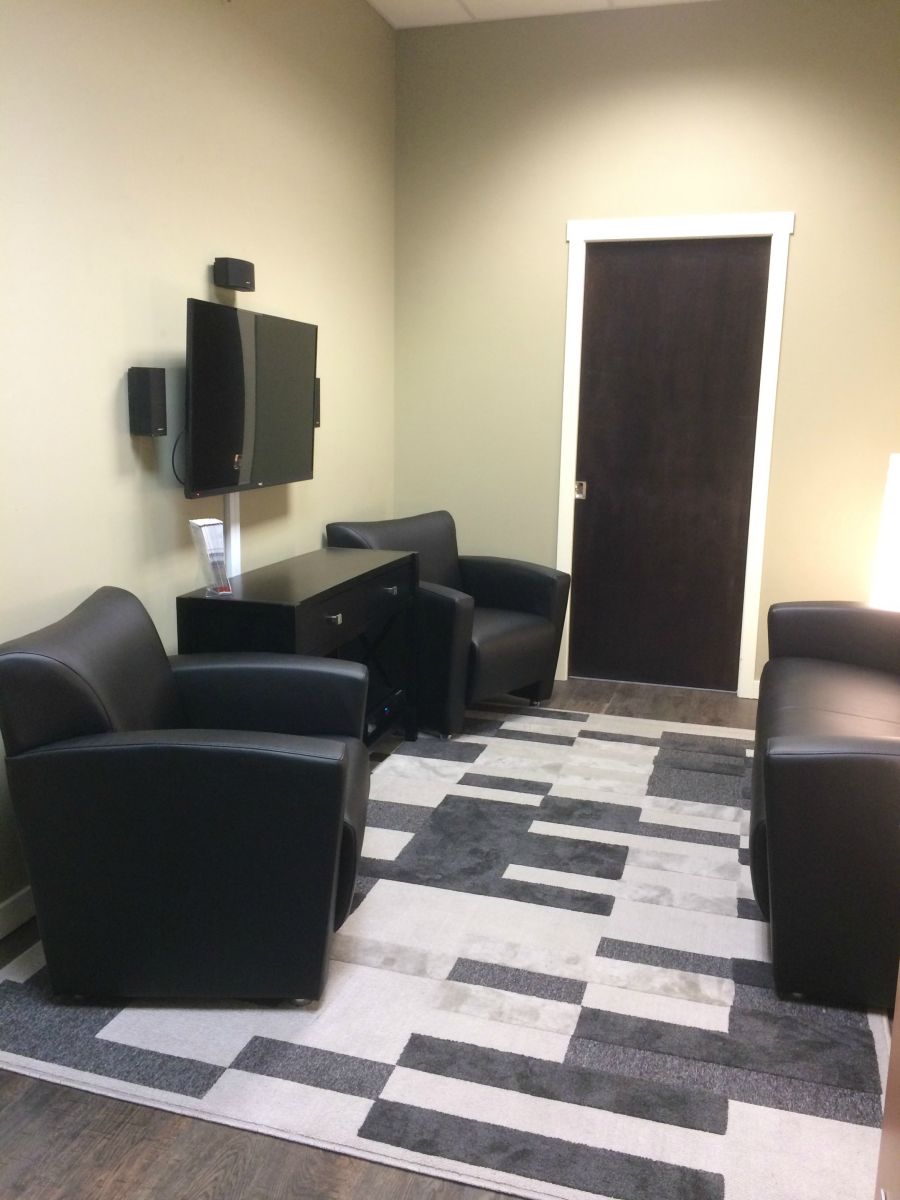 Later this summer, Points West will be partnering with Teachers for the Deaf & Hard of Hearing, Special Education Teachers, Ossicle Hearing, and classroom sound system manufacturers to help children with hearing problems. These solutions will include utilizing microphones which connect to a child's hearing aid.